Forget That You May Remember...
We were at Jollibee, lower ground floor (the level of the supermarket) at Robinsons Galleria last weekend. Before that, we passed by National Bookstore to get a few things -- id holder straps, erasers, greeting cards, and scrapbook materials, among others.

After the bookstore, we passed by Jollibee so we could all get some ice cream and dessert. As soon as I finished my sundae, I told Adi and his Daddy that I would go check out a Patrick (from Spongebob Squarepants) knapsack first. I left our National Bookstore package on top of our Jollibee table, thinking that I was going to go back anyway.

Daddy and Adi then decided to follow me to the stall where I was doing the checking and well, the National Bookstore purchases got left behind. I didn't remember. They didn't remember. It was only when we got home when we were checking out the stuff we bought -- groceries, sandals for Adi, VCDs -- that I finally searched for the bookstore package. What do you know -- we left about P600 worth of bookstore stuff! While I was miserably thinking of how forgetful we have become, the hubby Manuel, unknown to me, was already calling Jollibee at Robinsons Galleria.

The stuff was still there! Someone at Jollibee had found the stuff and turned it over to Rolly Cruz who works at Jollibee. To ascertain that Manuel was the rightful owner, Mr. Cruz asked about the amount of items that he had bought and what items they were. Manuel then said that he would pick up the package the next day.

Sunday, we got our National Bookstore purchases back. I know the amount isn't much but we are really very happy that we have always been able to get back things we think we have lost. We left VCDs previously at Mercury (also at Galleria) -- and also got them back. Now, NBS stuff. It just goes to show that in this country where things can go awry and where people may be generally pressed for cash, there are still a lot of honest, decent people who will not take what simply is not theirs. We are not talking millions here -- but hey, if you can be trusted with small things... =)

Sometimes they say what you think is a bad situation can actually be a blessing. So far, we've gotten quite forgetful at times -- but each time, we are reminded of something more important and so I guess we shouldn't fret too much when memory fails...

[By Angelica Viloria | Tuesday, August 16, 2005]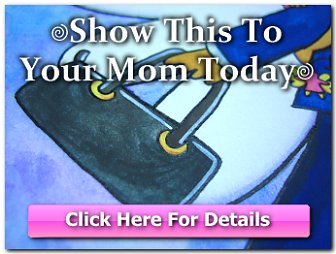 Copyright © 2001-2015 by Angelica Bautista Viloria. All Rights Reserved.


Previous entry: "Charlie and the Chocolate Factory: The Movie"
Next entry: "Scrapbooks, Scrapbook Materials, and Journals"