Pinoy Blonde or Pinoy Bland?
Pinoy Blonde. Pinoy Blah. Pinoy Blind. Pinoy Bland. I guess I should stick to Unitel Films by Mark Meilly. I caught Unitel's latest film in the theaters last Saturday, July 16 and I was not too happy with this Peque Gallaga movie. Baka naman hindi ko lang naintindihan. Anyway, the ad for the movie trumpets it as "Hindi typical na Pinoy movie." I guess I should be happy?

The movie is a movie about a movie -- or rather several movies. Conrad Cunanan (played by Epy Quizon) and Andrew Tan (Boy 2) play cousins, asked by their uncle to deliver a brown bag (contents unknown) to Hotel Maricopa. They are not to identify themselves and the people to whom the bag will be delivered, will give them something in exchange.

It also happens that Conrad and Andrew are movie fans. The film is replete with references to dialogues from movies (more foreign actually, than local) -- and after awhile, this gets quite tiring. Conrad is also a Lino Brocka fan, loving the sentimental while Andrew is an Ishmael Bernal fan looking for something new and something for the mind to think about.

The film leaves me feeling ambivalent. It's not bad but it's not something to rave about also. There isn't much of a story and even the little story that there is isn't really resolved. Like what happened to the brown bag? The foul language -- is a bit unnerving -- like did they really need to do all that cursing?

If you happen to see the film though, it will not be a total waste of time (or am I just trying to convince myself?). It is not typical, to say the least. It is sleekly made -- in terms of graphics, animation, and special effects. Being different, though, is not enough for a great movie. The cameo appearances of various stars (e.g. Gina Alajar, Cherry Pie Picache, Ara Mina) are quite amusing and in terms of acting, Ricky Davao and Jaime Fabregas are their usual good selves. Watch out for that scene where Ricky Davao and Jaime Fabregas talk about what a "fasista" is. That was quite funny.

As for the leads, my husband liked Epy's natural acting more while I found Boy 2 funnier and better-looking too. Still, I think the old man Dolphy rules in this department and no one from the clan, to this date, can probably hold a candle to him. Except perhaps Eric Quizon who may be the closest in terms of talent. He was really good in Crying Ladies. :-)

Well, up to you if you want to catch this film or not. Who knows, you might just enjoy it more than we did.

[By Angelica Viloria | Monday, July 18, 2005]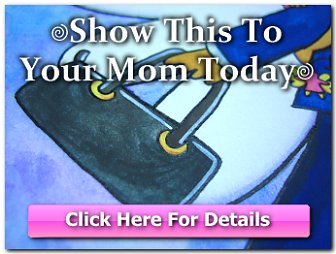 Copyright © 2001-2015 by Angelica Bautista Viloria. All Rights Reserved.


Previous entry: "Been There, Heard That"
Next entry: "Lupang Hinarang"