How Pretty Are You?
My turning three daughter Ali likes the word "pretty". I suppose that's because she hears it from me almost everyday. "You're so pretty," I usually tell her. In true mutual admiration fashion, she tells me I'm pretty too - sometimes out of the blue. The perks of motherhood.

Last Christmas, Ali received a cute doll whom we named Trixie. I asked Ali if Trixie was pretty. She responded by saying that: "She's only a little pretty." Following up, I asked: "What about me? Am I pretty?" -- expecting her to say "very pretty." But she replied: "Trixie is only a little pretty. You are big pretty." At least she has her antonyms correct. Did she mean that as a good thing or was she referring to my added holiday pounds? Anyway, I start my diet today. :-)

[By Angelica Viloria | Wednesday, January 5, 2005]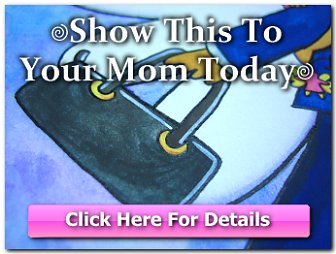 Copyright © 2001-2015 by Angelica Bautista Viloria. All Rights Reserved.


Previous entry: "To a Great 2005!"
Next entry: "Children's Book Review: Franklin Goes to Day Camp -- by Paulette Bourgeios"