Moon Day Entry: Can I Have My Life Back Now?
I wish I could say that my long absence from the net was due to writer's block. Or a trip for work. I suppose you've seen the hubby's entry about Ali, our 2-year old daughter who was hospitalized (for about 2 weeks) for Kawasaki Disease. I will be writing about the whole experience in a few weeks so stay tuned.

Ali is recovering at home now and as the saying goes: "That which does not kill us, makes us stronger." The last two weeks were particularly tiring and draining and although it is not an experience to be relished, I suppose it served some purpose.

It made me miss Edsa traffic as I drive to work. I realized how much more precious the smiles and laughter of our kids are - especially since Ali was smile-less for weeks. When I saw her smile and laugh noisily again - I felt like I won an all-expense trip around the world. I was stuck in the hospital for about two weeks, trying to catch whatever sleep I could on a not-so-comfortable couch and from where I realized how much time had slipped by as I peered through the handrails of the bed and saw the pile of newspapers growing from day to day.

Anyway, we are out of the hospital and that is enough reason to be joyful. We say thank you to all our relatives, friends, and even strangers we have not met who said a prayer for Ali's healing. To the priests who said masses for her, who asked the nuns/sisters to pray for her. To all the doctors, nurses, and hospital staff who helped in taking care of Ali at St. Luke's and who also prayed for her. There are several lessons I have received from this whole experience: to believe in the power of prayer, to believe that God is working for our good though what we perceive may be discouraging, and that good things happen when we leave it all in God's hands.

And so, I am back - slightly tired but still grateful. The Lord has healed Ali and we praise Him for using this experience to show us the good in a lot of people and for strengthening us.

"O give thanks to the Lord, call on His name, make known His deeds among the peoples." 1 Chronicles 16:8.

Have a blessing-filled week everyone. God is good all the time. :-)

[By Angelica Viloria | Monday, July 5, 2004]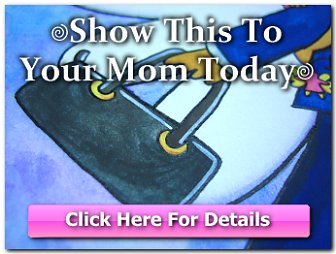 Copyright © 2001-2015 by Angelica Bautista Viloria. All Rights Reserved.


Previous entry: "The Petronas Twin Towers and Putrajaya"
Next entry: "Tour Bird Watching"