Worth: An Essay on Ninoy Aquino's Relevance
[Posted by Manuel] Angel wrote this piece three years ago, which was selected by the Board of Judges as one of the honorable mentions in the Ninoy Aquino Writing and Song Contest organized by HTA sa GMA (on DZBB, a local radio station) and Radyo Balintataw on DZRH through the auspices of EDSA People Power Commission, Spirit of Edsa, KKK, City of Manila, and DIALECT/UNESCO ITI-FACE Center.
The theme of the contest was: Ninoy's relevance in today's times. Awarding was last November 26,2000 (the contest was launched last August 21 while November 27 is Ninoy's birthday), during a live broadcast on DZBB's program, hosted by former Senator, and now, Isabela Congressman, Heherson Alvarez. Former president of the Philippines, Ms. Corazon C. Aquino, was the guest of honor for the awarding. The Board of Judges was chaired by Dr. Alejandro Roces.
Now on to Angel's "Worth" --
"A hundred times every day, I remind myself that my inner and outer life depend on the labor of other men, living and dead, and that I must exert myself in order to give in the same measure as I have received." - Albert Einstein
It started out as a Sunday afternoon like any other. A 16- year old high school girl was holed up in her room, watching television. Suddenly, letters began to flash on the screen. Words which made no sense, at first, kept coming, like an intruder arriving unannounced. After awhile, it dawned on me. Benigno Aquino, Jr. had been shot. Benigno who? All I knew then was that he was a former senator who had been in exile in recent years. He was a staunch opponent of then President Marcos, the only Philippine president I knew although this was really just a function of my age.

Year 2000. Seventeen years have passed since Ninoy Aquino died. I am now 33 years old, married, with a three- year-old son. Other than the fact that I can no longer remember what a 16-year old thinks about and that we are now free, not much has changed. Sometimes, I wonder whether Ninoy's life and that of all the other heroes who have gone before us, mean anything at all. Have their deaths become irrelevant, looking at how we are as a people today?

The Abu Sayyaf wreaks havoc daily while the government remains helpless. The peso-dollar exchange rate has again gone to an all-time low. The slightest rains flood our streets, corruption is tolerated, and it seems like we can look to no one to take us out of this mess we are in.

It can be one depressing scenario. Not all is lost though, as long as we believe. As Ninoy once said: "My duty is to tell our people that we must not only dream of a good and just society. We must resolve to make this dream come true." As Anne Frank also wrote: "How wonderful it is that nobody need wait a single moment before starting to improve the world." The memory of Ninoy and all the other great Filipinos, before and after him, should then inspire us daily. Let us all individually begin to improve our country by working on ourselves, the only thing that we have control over. Let us be clear on our priorities and be ready to pursue them, despite the difficulties.

Ninoy thought that the "Filipino is worth dying for." From what I have read and heard, Ninoy was an intelligent man so I don't ever want to think that he made a mistake. I'd like to think he saw into the future and recognized all the good that we can do as a people or nation. Let us use every day then, to develop ourselves to the fullest, using our individual God-given gifts for the common good so that every Filipino can live a life which will truly be worth living.

[By Angelica Viloria | Thursday, August 21, 2003]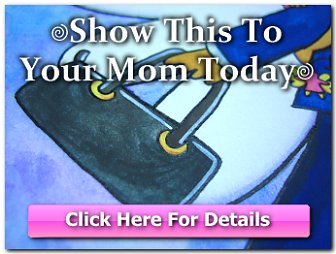 Copyright © 2001-2015 by Angelica Bautista Viloria. All Rights Reserved.


Previous entry: ""Ano ba i-Toh Kuya Ninoy?" (What's this, Big Brother Ninoy?)"
Next entry: "Twenty-four"