The Museum of the Filipino People, Proudly Pinoy
Last June 8, my friend Suzette and I, with our respective families, went to visit the Museum of the Filipino People in Manila. With our kids (4 - one of mine and three of hers), aged about 3 to 7, we set out to learn more about Philippine culture and history.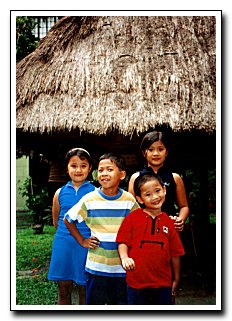 It was fun and educational - from the things found in the San Diego, a galleon which sank in the 12th century to the manungul burial jars. It was interesting to learn about "masuso" pots and to see works of artists like Juan Luna, Amorsolo, or the more contemporary Orlina. We found out that there are such people called "National Living Treasures" like Salinta Monon (so what does that make most of our politicians, National Living Garbage? - just a thought.). The kids had fun watching and hearing themselves play local instruments by just moving their arms and legs in front of a camera. Can't picture what I mean? You have to go visit. A museum personnel actually had to stop our kids by saying: "Isa-isa lang, baka masira yung computer." (translation: Only one kid at a time. The computer might get destroyed). One can also learn how common phrases (e.g. Thank you/Salamat) are said in the different dialects which just the touch of a computer screen.

The kids got to climb and go inside an Ifugao house. We also watched a film called "The Story of the Filipino People." It featured Joonee Gamboa as a guide and two kids who all boarded a boat to go through the different times in Philippine history. When viewing the film, make sure to look around as you may see other items appearing at the sides of the screen.

Philippine history, though, the film states, is not yet finished. It is up to the two kids to continue with the story of the country. I wonder, had the narrator known what some of our leaders were up to, would he have worked to have the boat sink? (Just a second thought...)

Anyway, come back within the week to viloria.com for some photos of the kids and for other details on the museum. At the first chance you get, visit it with your kids. You might be surprised that there was something like that here in Manila. I guess it's about time we remind ourselves of how rich our culture is and to remember that we are a great people.

[By Angelica Viloria | Tuesday, June 18, 2002]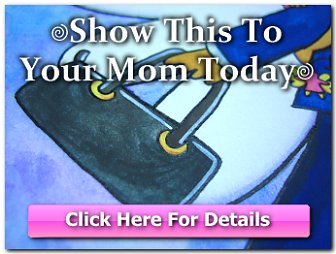 Copyright © 2001-2015 by Angelica Bautista Viloria. All Rights Reserved.


Previous entry: "Adi-tives (or Adi's Contributions to Recent Conversations)"
Next entry: "Museum Details, As Promised"