My Bag
One night, last week, I was frantically packing my Lamaze bag - stressed out by the fact that I was already at term and still hadn't gotten my things ready. I remember with Adi, our hospital things were ready more than a month before the due date. I guess with a second kid, you get more relaxed. Then when you realize that the day's drawing near, you panic.

I was looking around for a bag to use when I saw my old Kipling knapsack (from way back college so you know what I mean by old) - blue and violet, with a cute gorilla hanging from it. Adi now uses this bag so I don't know why, but I decided to ask him if I could use it even if I don't remember giving it to him formally, just yet.

"Adi can I borrow this bag?" I found myself blurting out.

"No, that's my bag. You get your own bag." Adi strongly expressed ownership over something which wasn't his yet.

I told him off of course and now it's clear who's been borrowing whose bag.

In the meantime, should Angelhouser go on the blink for quite awhile in the next few days, that means I'm in the hospital laboring. I don't think any of you would be interested in what I have to say while my uterus is contracting. Wish me luck. Delivery can be anytime.

[By Angelica Viloria | Tuesday, February 5, 2002]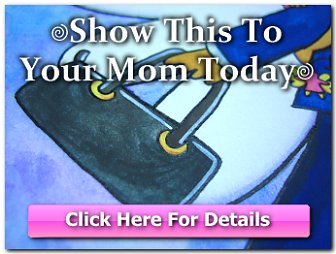 Copyright © 2001-2015 by Angelica Bautista Viloria. All Rights Reserved.


Previous entry: "Reverse Generation Gap"
Next entry: "Passion Month"