Dulaang Sibol's Ang Paa ng Kuwago and Sino Ba Kayo?
It may have been about 27 years since I stepped into that theater last. As a high school student at what was then known as Poveda Learning Centre (now St. Pedro Poveda College), our classes would annually (I think) troop to the Ateneo to watch the Dulaang Sibol presentations. Yes, we needed to learn to appreciate theater. =)

So, last October 9, with whole family in tow, we went to see Dulaang Sibol's Ang Paa ng Kuwago (The Owl's Claw) and Sino Ba Kayo (Who Are You?). As my son put in, the first, is eerie while the second is funny.

We arrived early for the 6:30pm show but the gates actually opened at 7pm that night, with Mr. Pagsi himself welcoming us into the Tanghalang Onofre Pagsanghan. My daughter Ali has long wanted to meet her brother's legendary English teacher so she was so happy when Mr. Pagsi greeted her with a "Hello, little girl..." Well, it looked like she was the only little girl in the audience.

The two plays date back to the time when Mr. Pagsi was 14 years old and in high school in Ateneo in Padre Faura (you do the Math - Mr. Pagsi is now 83 years old). They have been updated a bit to make them sound more modern -- particularly Sino Ba Kayo -- with references to Charice Pempengco and Justin (ay, walang talent yon...)

The two plays were quite short and they ended at about 8:30pm if I remember right. We enjoyed Sino Ba Kayo more since the lines were funny and the actors and actresses were good, with perfect comic timing. Ang Paa ng Kuwago was also interesting (and yes, eerie) -- my daughter was clutching my right arm the whole time.

The two plays will be staged again this October 22 and 23, 2010 at 6:30pm so if you would like to catch them, you still can. Ang Paa ng Kuwago, which is about an owl's claw that can grant three wishes, talks about being content with how your life is at the moment and not tempting fate. Sino Ba Kayo is about mistaken identities and the confusion that ensues when people do not ask but choose to just assume wrongly.

Tickets sell for P150.00 each and you can buy tickets at the gate at 6pm or even earlier. Enjoy the shows.

[By Angelica Viloria | Sunday, October 17, 2010]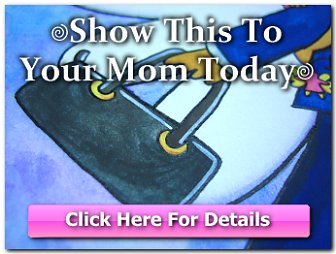 Copyright © 2001-2015 by Angelica Bautista Viloria. All Rights Reserved.


Previous entry: "Out of the Mines"
Next entry: "Personalized and Corporate Give-Aways"