A Blessed Christmas Everybody!
I am sorry for being silent for this long. My life has just gotten so busy that there is hardly any time to write. Add to that the fact that I am no longer as young as I used to be so late at night, or early in the morning (which is when I used to write), I am already very sleepy. Or attending to a whole lot of other things. You get the picture.

So, are you so far enjoying the holiday season? All around, people greet us Happy Holidays but thinking of all the stress around us, I thought of the term hilo-days just the other day. Hilo, in Filipino, means to be dizzy and if you happen to be Filipino, in the Philippines, where Christmas starts as early as September, puwede kang mahilo talaga. So, should I greet you happy hilo-days instead?

But seriously speaking, if there is anything that is dizzying about the season, it is reflecting on God's great love for all of us. That he would send His Only Son to redeem us. I attended an Advent Recollection last Sunday with Bishop Chito Tagle as recollection master and the example he gave (in relation to God sending His Only Son) was to imagine yourself telling your laundrywoman that she should stop washing your clothes and that you would now wash her dirty clothes for her. Mind-boggling right? And that's not even one-eighth of the story that we hear every Christmas time.

So, amidst the Christmas parties, shopping, Christmas food, traffic jams, I hope we all take the time to pause and reflect on what we truly celebrate. Let us take time to pray and give thanks. To share our blessings with those who may not have as much. Let us put more of Christ in Christmas. After all, the term Christmas, if seen as Christ mas means to have more of Christ. Christ must increase and we must decrease. Less of ourselves, more of the Savior. This is what we celebrate.

I was at a gathering of Catholic communicators a few days back and it was there that i saw the Advent Conspiracy (http://adventconspiracy.org) video. It may be a little too late in the year to change the way we will celebrate Christmas for this year but there is always next year. I do not have any personal knowledge of the group behind the Advent Conspiracy but I have to give it to them for making their videos interesting and catchy and for the message that they bring. (Viloria readers are urged to do their own research on the group should you want to contribute or participate in helping specific beneficiaries as stated on the Advent Conspiracy website.)

They tell us to Worship Fully. To Spend Less. To Give More. To Love All. That is the essence of the Christmas story. Christmas can still change the world.

We hope to share the videos with you here and we request you to take the time to watch them to remind us of the meaning of that very first Christmas. It was about God wanting to be present in our lives. It was and is about God's enduring love for all of us. As Bishop Tagle put it, Christmas is about a love that does not give up. Christmas is about God doing great things for us. Christmas is about love upon love and grace upon grace. Christmas is a call for all of us to share this love and grace with others.


Source: http://youtube.com/watch?v=LkTyPzRzuwc

If I do not get to write again before Christmas, I would like to greet all our viloria readers and visitors a Blessed Christmas. Invite Christ to your celebrations. After all, it is His birthday. Have a grace-filled Christmas everyone!

Advent Conspiracy - Christmas 2008 - Australian version

Source: http://youtube.com/watch?v=mf3RNGDec-o


[By Angelica Viloria | Saturday, December 19, 2009]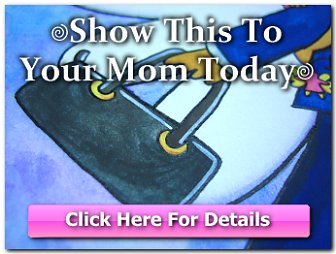 Copyright © 2001-2015 by Angelica Bautista Viloria. All Rights Reserved.


Previous entry: "Superman's Name is Efren"
Next entry: "The Year That Was: 2009"