Happy First Birthday to Mom's A Stewardess, the Book!
July 9 may be an ordinary day for most people but today is a very memorable day for me. July 9, 2008 was the day we launched my book Mom's A Stewardess -- Or Why There is No Vacation from Your Vocation (Stories of Stewardship), published by Claretian Publications.

Do you already have a copy of the book? If you haven't heard of it yet or if you haven't grabbed a copy yet, please check out the nearest branch of National BookStore, Powerbooks, or Best Sellers and get a copy. I am sure you will pick up a thing or two (more things perhaps, if you are a parent) and it should give you a bit of time to relax.

It's funny but a year really goes by so fast. Imagine, my first book is now one year old! Only 365 days have gone by but during that time, we didn't even have an inkling about the term A H1N1.

As I celebrate my book's first birthday, again, I would like to thank all those who have supported the book in one way or another. Everyone who worked on the book -- from the publisher, to our editor, to our artists and our endorsers. I will always remember my family members, relatives, and friends who actually took time out from their busy schedules to attend my book launch. I kid you not when I say that I shall be grateful to you all and will remember your generosity till I breathe my last.

To all the people I know and the friends I have never met who have bought the book, have given them away as gifts, have blogged about it or have written about it in their newspaper columns and put in a kind word or two, have signed up for my Mom's a Stewardess mailing list, thank you.

For all your lovely comments, e-mails, remarks and encouragement for a next book, maraming salamat!

What's next? I have book ideas swimming in my head but I hardly have time to write these days. The right time will come some day. But it is true that once you've written a book, you won't be happy with just one so am targeting to write my second book in the next few years, God willing.

As for Mom's A Stewardess, the work isn't done yet. There are copies still to be sold in the Philippines and hopefully, in the near future, we can bring it to other places as well. There are stewardship talks to be delivered, lessons to teach so life is truly exciting.

Again, thank you everybody and of course, thank you as always to the Lord Who opened all the doors for me for this one. Next door, please!

If you want to learn more about Mom's A Stewardess the book, please visit the book blog at www.momsastewardess.com


[By Angelica Viloria | Thursday, July 9, 2009]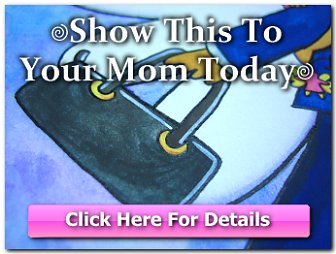 Copyright © 2001-2015 by Angelica Bautista Viloria. All Rights Reserved.


Previous entry: "Michael Jackson and Farrah Fawcett"
Next entry: "Servant Leadership Workshop"