How Do You Feel About Your Neck?
Sometime last year, I picked up the book entitled I Feel Bad About My Neck and Other Thoughts On Being A Woman by Nora Ephron. Nora Ephron is the best-selling writer who has brought us movies like When Harry Met Sally, Sleepless in Seattle, and You've Got Mail. This book of hers, published in 2006, talks about aging and other minute and grand concerns that only a woman will probably understand.

The title of the book is a take-off from the first essay included in the collection entitled I Feel Bad About My Neck. The main point of this piece is that the neck starts to go at the age of forty three. Women may do a lot of things to their other body parts to hide their age but your age will show by looking at your neck.

I guess undergoing a medical procedure to remove the wrinkles from her neck is out of the question for Ms. Ephron. As for me, I have become better friends with my neck since I read the essay. I appreciate it more. I stare at it more. Heck, I'm only two years away from the day my neck, as it is, may leave me!

So how do you feel about your neck? Me, I feel grateful. The neck is actually so important to women, particularly as I recall this line that I heard pretty recently: "The husband is the head of the family. And the wife is the neck that turns the head." See?

There are other funny and interesting essays in the collection that tackle topics like: purses that behave like black holes; maintenance (from hair to nails to whatever you can think of); the three stages of parenting (very funny and serious at the same time but very true); things the author wished she had known. One of my favorites though is the essay The Story of My Life in 3,500 Words or Less. Nice idea. Very creative too.

What do you know. This book clearly shows us that writers can inspire through laughter and candidness. One of these days, I will probably put together a collection of personal essays that are light, just because. No lessons, no objectives -- just stories.

[By Angelica Viloria | Wednesday, January 7, 2009]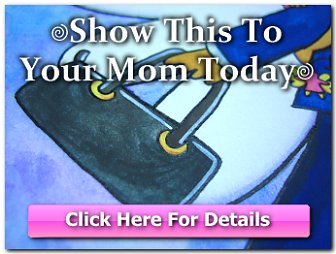 Copyright © 2001-2015 by Angelica Bautista Viloria. All Rights Reserved.


Previous entry: "Fr. Joey Fermin, SJ"
Next entry: "Kawasaki Disease"