Happy Slip
We finally got to meet her -- Happy Slip aka Christine Gambito. The Meet & Greet happened today starting at 11am at Mag:net Cafe, at Bonifacio High Street.

[an error occurred while processing this directive]

Special thanks to the Department of Tourism and Yehey, as well as everybody who was responsible for having this event today, as well as the Fans' Day tomorrow also. Kudos to Ms. Elaine Uy (Ang Drayber ng Marketing ng Yehey) and all of the hardworking team from Yehey. Thanks for putting everything together.

Will be posting some photos soon so do stay tuned.
[ More HappySlip Meet 'N Greet Photos ]

What can we say? Happy Slip was warm, friendly and very down-to-earth. I particularly liked her brief message about giving the glory back to God. It was inspiring to hear her speak about how her successes are something she could not have planned or done herself and how she encouraged everyone to look at ourselves and see what they can create out of what God has gifted us with. With that brief talk, it was very easy to see why she is this successful.

All the bloggers had a chance to meet Christine up close, talk to her briefly, have their photos taken with her and ask for her autograph. Thanks too to the organizers for the pics of Christine that they gave everyone, just in case you didn't bring anything to have her sign. Josh Verdez likewise rendered musical numbers that the audience enjoyed.

It was good meeting a few bloggers personally. We shared a table with Dyanie and it's good to see younger people starting their own blogs and establishing a presence online.

Life is too short to be unhappy. To Happy Slip, may you bring more visitors to our beautiful country, the Philippines through your videos and thank you for all the happy smiles that you have brought us.

[By Angelica Viloria | Thursday, February 7, 2008] [an error occurred while processing this directive]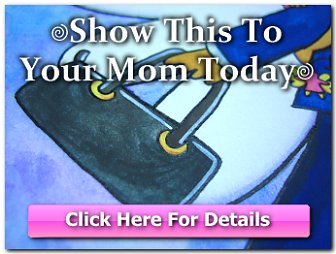 Copyright © 2001-2012 by Angelica Bautista Viloria. All Rights Reserved.


Previous entry: "Child Playsets"
Next entry: "Jun Lozada"