Who Needs a Break?
Parents with school-age children in the Philippines, don't you think your kids are getting too much homework? I don't know about you -- but I think the kids are being asked to learn too much stuff at such a young age.

Ask any parent with a kid going to school. Chances are, a bigger number of parents would be spending some time tutoring or helping their kids out with homework. And if you don't have the patience for tutoring your own kids, chances are you will be paying someone to tutor them instead.

I grew up in a generation where the parents didn't do much to help their kids with homework. We also didn't have parent organizations, family days, etc. We turned out okay. Nowadays, the schools always talk about parent-school partnership or parent-school collaboration. The parents always need to do their share in helping out the school, I mean, helping out our children.

I was talking to a friend from my elementary and high school days some weeks back and she said: "When I have a kid of my own, I'm looking for a school without homework." I could only wish her "good luck" since if one was determined to send his or her child to a "traditional" school, one had better brace himself or herself for a lot of homework.

I went to Poveda Learning Center, back in a time when it was still known as Institucion Teresiana. In the good old days, we really didn't have homework. All we had was "individual work" where we did all of the assignments in school. I particularly remember my mother asking me: "Anak, hindi ka ba mag-aaral? Wala ka bang homework?" ("Don't you need to study? Don't you have homework?") And of course, I didn't need to study. I didn't need to do homework. We had no homework. We did everything in school. So life was fun and relaxing. And despite that environment, I made it to UP and excelled. I don't think I grew up to be a lazy person. On the contrary, I know how to plan my time very well and I know how to set my priorities. At the same time, I always strive to live a balanced life.

So what has changed? My daughter goes to St. Pedro Poveda College these days and I can tell you that at her young age, she is not without homework. She has books to read at home, spelling words to practice, and workbooks to finish and complete. Did I tell you that she is just 5 years old? Her teacher tells me that the curriculum has changed. So do I conclude that what worked for us when we were studying Geometry and Chemistry, for example, will no longer work now for the kids of today who are taking the basics in reading, writing, and arithmetic?

What has changed? The teachers? The students? I don't know. I just think that kids are being asked to do so much at school and if as a parent you do not, in any way, help your kid out while young, your kids may not be able to cope.

Just yesterday, I was helping my daughter with her workbook. After studying for about a few minutes, I was starting to get tired from all the reading and writing exercises that had to be done. I then encouraged my child (or was I encouraging myself?) by saying, "Sige na, Ali, this one na lang and then we will have a break."

My 11-year old son who happened to be nearby suddenly quipped: "Who needs the break more, you or Ali?"

I found the question surprising but very perceptive.

I then retorted: "Ok, whom do you think needs the break more. Me or Ali?"

Adi quickly replied: "You. You're the one who's getting mad."

I guess he meant "angry." But then again, with all the extra work that kids get these days, parents are bound to go bonkers and get quite mad. Well, it comes with the territory of parenting. Or maybe this is just karma. The homework gods would not dare let me escape from schoolwork at home. You thought you had it lucky not having homework at Poveda as a student? Well, you'll have to do double the homework as a parent. Lucky me.

[By Angelica Viloria | Sunday, November 4, 2007]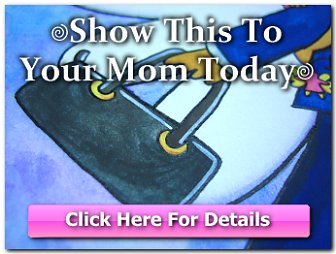 Copyright © 2001-2015 by Angelica Bautista Viloria. All Rights Reserved.


Previous entry: "Desserts and Christmas Food Giveaways from 'Zette"
Next entry: "Prepared Childbirth"