Time or Money?
When I used to work in the corporate world, I earned a decent amount of money but I didn't have the time (or should I say all the time) to do the things I wanted. The hours were more or less flexible and deadlines were also reasonable (well, most of the time as I willed them to be reasonable) but the fact remained that to do anything that I wanted to do or had to do on a weekday, I would need to file for a leave.

Weekends, on the other hand, were usually packed with chores and all the things I needed to do during the week but which I couldn't do because I was in the office Mondays to Fridays. I always dreamed of going on a retreat or doing other stuff and although the availability of funds was not a problem, I never found the time as work had to be done at the office. Of course, I took a vacation with the family once a year and I attended all the important school activities but the fact remained that I was tired and not living the life I wanted. Of course, I now know that that wasn't the life I wanted in hindsight.

These days, time is mine to spend as I please. Well, not exactly still -- but I have far greater control over it as compared to before. Most of my hours are still spent doing stuff I have to do (like help the kids with their homework or watch them) but I have managed to free some hours of each day to do the things that I like -- like read a book that's interesting, have lunch with a girl friend, or just stare out into space. =) I haven't gone as far as learning painting or learning a new language but that will probably come in time.

With more time that I have for myself though, the family budget needs constant management and adjustment. Is there truth to the saying that those who earn tons of money don't have the time while those who have time don't have the money? I don't think so. It's just a matter of finding the right balance by choosing activities that you enjoy and which will also bring in the cash.

We've always heard it said that "there is no such thing as a free lunch." That's true. Even if you didn't pay for lunch -- you spent time and as we age, I guess we discover that time is our most important resource.

Money can always be earned again. Time misspent, however, can never be regained. Time is the only thing that each individual, young or old, rich or poor, has equally. You and I each have 24 hours in a day and it is up to us how to spend those 24 hours. That is until the Great TimeKeeper decides that our time is up.

So shouldn't we be more careful with the way we spend our time? In pursuing your businesses or your interests, do you account for the cost of your time? In your various involvements and relationships, do you give of your time?

So will it be time or money for me? I'd be amazed if I had lots of time and lots of money but if it were an either or thing -- I'll take time. =) My husband can then take care of the money. Haha.




[By Angelica Viloria | Wednesday, August 29, 2007]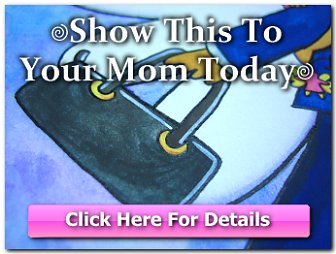 Copyright © 2001-2015 by Angelica Bautista Viloria. All Rights Reserved.


Previous entry: "Talleres de Nazaret"
Next entry: "Namamahay"