Isobune Burlingame
On the night before we left San Francisco for Manila, my brother and his family treated us to dinner at Isobune Burlingame. Isobune is a sushi boat restaurant located at 1451 Burlingame Avenue, Burlingame California.
We all sat at the bar and we just got the sushi that we liked as the canal boats passed by. Isobune literally means canal boat.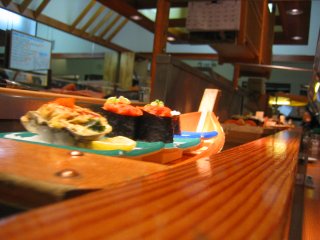 You can tell the price of each dish by the color of the container. Each order costs anywhere from USD 1.95 to USD 5.45. During our whole trip to the US, this was my daughter Ali's best meal of all. She ate a lot! She likes anything with kani and tempura. =)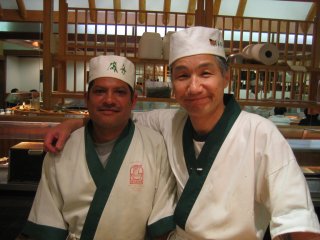 If you live near the area, you can also check Isobune for its To Go menu. If you are having a meal at the restaurant itself, you may also have the chance to meet friendly chefs Ken and Hector. Ken teaches martial arts class too and also learned arnis (or stick fighting).

You can learn more about Isobune at www.isobuneburlingame.com

After our dinner at Isobune, it was off to Baskin Robbins for some ice cream. That was one cool night.

[By Angelica Viloria | Thursday, June 28, 2007]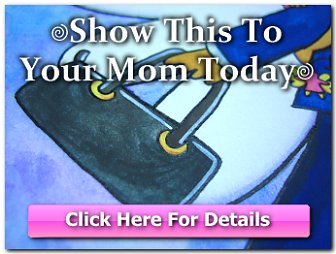 Copyright © 2001-2015 by Angelica Bautista Viloria. All Rights Reserved.


Previous entry: "Bubble Toy and Velvet Art"
Next entry: "So Long, San Francisco"