Update on Frozen Brazo by Ange
I previously wrote about The Sweet Life by Ange and over the Christmas holidays, I was able to personally try her products out. I ordered Chocolate Lust (which I did not get to taste as I gave it away as a gift); Sweet Surrender (her Frozen Brazo concoction); and her Cheesecake cookies.
Sweet Surrender (Frozen Brazo) sells for P500 also (similar to Dimpy Camara's) but is 7 x 11 in size, compared with Dimpy Camara's 9x9. I find Sweet Surrender a bit sweeter than Dimpy Camara's but it is also good. It is something also that a real brazo de mercedes lover will like. The top two layers (the egg white and the egg yolk part) are closer to what brazo de mercedes is really like and then you have an additional layer of ice cream and graham cracker crust below the first two top layers. In the case of Dimpy Camara, the layers are more evenly distributed and the brazo part has a more chewy consistency, while in the case of Sweet Surrender, a bigger portion of the dessert is taken up by the brazo part. I also thought that the ice cream layer in Dimpy Camara's version was thicker.
As for the Cheesecake cookies -- they are very unique. The consistency is not really like a cookie as it is quite soft. It is shaped like a cookie though. My mom found it to be on the sweet side but I liked it.

Anyway, if you are looking for a new dessert supplier to try, you may reach Ange at +63 917 823 8198. All orders are for pick up at 75 Amorsolo Street San Lorenzo Village Makati. Thanks by the way Ange for the free Sweet Surrender that I received from you, in addition to my actual orders.

Overheard at a gathering where Ange's Sweet Surrender was served:

Person Number 1 to Person Number 2: "Aba, nakakaapat na brazo ka na a" (Hey, that's your fourth slice of frozen brazo) -- after Person Number 2 gets her fourth serving of the frozen brazo. "Kaya naman yang braso mo, apat na din." (That's why you look like you have four arms now.)

Try out Ange's Sweet Surrender. Be disciplined enough though. =)

To read more about Ange and her other offerings, as well as how she started, please visit www.AtYourWord.org

[By Angelica Viloria | Thursday, January 11, 2007]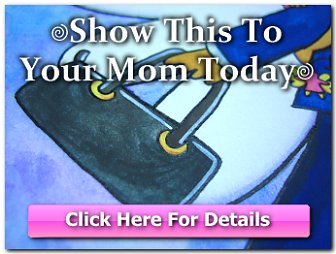 Copyright © 2001-2015 by Angelica Bautista Viloria. All Rights Reserved.


Previous entry: "Update on Philippine Daily Inquirer Subscription"
Next entry: "Food for the Gods by Roshan"