Ali and Her Candy Business
Last weekend, my 4-year old daughter Ali, was walking around the house with candies inside a native looking hat. (The hat was turned upside down and used as a holder or container for her candies.)
Turns out, she was selling each candy for P1 to people inside our house. The candies she was selling were "left-overs" from her Halloween trick or treat.
She sold to her parents (who else?), her grandparents, her kuya, and I just had to stop her when she wanted to sell to her yayas (our household help).
She would gleefully put each P1 coin inside her wallet after she successfully sold a candy. At one point, this is how Ali's conversation with her father went:

Daddy Manuel: Can I get all your candies already? I'll just pay you later.

Ali: No.

Daddy Manuel: Why? When should I pay you?

Ali: NOW.

Daddy Manuel: I should pay you now? Why?

Ali (in a loud, booming, exaggerated voice): Because I'm in business!

We all had a good laugh after hearing her and constantly wonder where she gets her ideas. I think we have a magnate in the making. Imagine, reaping where she did not sow? Walang puhunan yung mga candies?

And she does not sell goods on credit. Cash is king! She knows what will pay the bills and the debts. Spoken like the true daughter of a credit rating analyst. =)

[By Angelica Viloria | Monday, December 4, 2006]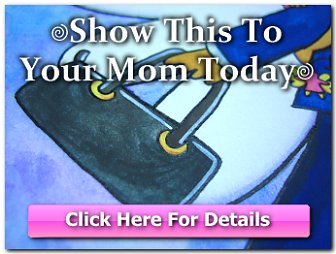 Copyright © 2001-2015 by Angelica Bautista Viloria. All Rights Reserved.


Previous entry: "Date Joaquin"
Next entry: "An Early Christmas Gift"