Fleurville Mothership Diaper Bags
Why didn't they make diaper bags like these when I had just given birth? Have been doing some research on the internet for "designer diaper bags" and came across this brand, which write-ups say is one of the winner diaper bags these days.
The price of such bags ranges from USD 118 to USD 140. Expensive by Manila standards but the bags are so cute! They come in nice pastel or bright colors, some plain or some with patterns or trendy designs. The colors of the models I saw were heavy on the pinks, blues, greens, and purples.
Why do mothers like these bags? They say they're easy to carry, are easy to clean, and even come with changing pads. The bags are made of fluid-proof vinyl so spills and drools shouldn't prove to be a problem. They likewise come with an insulated beverage holder which can keep your formula cold or your drinks warm. The bags likewise have pockets for cellphones and sunglasses.
There are slingtote type of bags, messenger type, or backpacks. Check out these bags today as when Momma's happy, everybody's happy. =)
Fleurville Luxe Bag - Aquamarine

For the mom who wants the fashion of a great leather handbag and the function of a well-designed diaper bag, this bag has it all! Water-proofed pebble grain leather on the outside, fully water-proof, seam sealed interior. Removable, insulated bottle holder makes it a diaper bag only when you want it to be. Each bag includes a see-through wipe case, changing cloth, and storage bag. Features: * Removable insulated bottle holder * Changing cloth * See-through wipe case * Storage bag * PVC Free
Dimensions: 15' W x 9.5' H x 5' D
Fleurville MotherShip Diaper Bag - Gold Flower

The Fleurville MotherShip diaper bag offers the ultimate in style and functionality in a variety of head-turning, colorful fabrics. A fluid-proof vinyl exterior makes for easy cleanup, while cavernous storage holds baby and Mommy gear with ease. Features * Ergonomically shaped shoulder strap with padded non-skid rubber * Durable, water resistant, easy to clean Nylon lining * Multiple, elastic topped interior pockets * Changing pad stored in its own sleeve * Insulated bottle sleeve * Two spacious end pockets * Drawstring sack * Carabiner / keyclip * Fluid-proof shell
Fleurville Escape Pod - Geometric Orange

This cute little bag is perfect when you are just running out for a quick trip and only need a wipe case, some diapers and a changing cloth. Maybe you are just running to the grocery store or your little angel is almost out of diapers. You can wear it as a clutch, and it doubles as a toiletry kit! Features: * Wipe case and diaper pocket * Fluid-proof shell * Carabiner / key clip * Zippered mesh pocket * Large zippered storage pocket * Changing cloth with its own pocket * 2 elastic tipped mesh pockets * Large padded handles / should straps * Mirror Dimensions : H 7' x W 11' x D3'.


[By Angelica Viloria | Tuesday, October 24, 2006]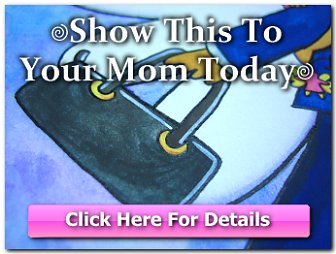 Copyright © 2001-2015 by Angelica Bautista Viloria. All Rights Reserved.


Previous entry: "Sumo Sam at The Ledge, Shangrila Plaza Mall"
Next entry: "Esphera 3D Puzzle"