Qitchen
I read about Qitchen on the internet and have been wanting to try out their products since months ago. We finally found the occasion when my son celebrated his birthday a few days ago.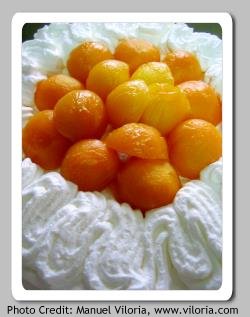 My son had wanted to try out the Strawberry Shortcake but we learned from Sharlene of Qitchen that there has been no supply of strawberries in the last three months. We had a choice of peach or mango instead and we decided to go with the mango shortcake. I also put in an order for one of their signature desserts -- carrot cake.

The shortcake was more reasonably priced than Mrs. Yulo's. We enjoyed it. The mango balls were sweet; the chiffon cake, light, fluffy, and tasty; and the cream was just the right flavor and texture. The carrot cake likewise looked yummy although we didn't get to taste it as we gave it away as a gift. Maybe next time, we'll get to try it personally.

Qitchen offers party food, frozen dimsum, pastries (mini goodies) and cakes. The pastries though will only be available for ordering starting December in time for Christmas. Qitchen delivers in selected areas in Quezon City and San Juan for a minimum purchase of P1,000. They likewise have pick-up points, mostly in malls in Quezon City, Ortigas, and Makati.

To order, you can call their landline at 721-5360 (in Metro Manila, Philippines) or their cellphone at +63922 8380308. In case Sharlene is not around, you can look for Linda or Leony but based on my experience, Sharlene is the most knowledgeable about products, prices, and delivery. Please give them a day's notice to ensure that they can serve you.

Do try out Sharlene's Qitchen products. Watch this space for photos in a few days. If you do inquire or order from Qitchen, would appreciate it if you can let them know that you heard about them here at viloria.com. You may read more about their products at qitchen.blogspot.com

By the way, am always on the look-out for party food and pastries to try but would prefer suppliers who deliver. If you know of one or if you yourself are into the food business, please send us mail. We may have the chance to try your products one of these days.

[By Angelica Viloria | Wednesday, October 18, 2006]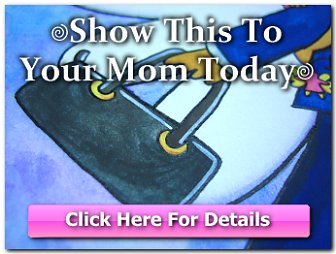 Copyright © 2001-2015 by Angelica Bautista Viloria. All Rights Reserved.


Previous entry: "Baby Couture Diaper Bags"
Next entry: "Overseas Employment Expo 2006"