Plasma TV
I read recently about this US study that said that 3 out of 4 women prefer a new plasma TV to a diamond necklace. I don't know about them but I'd take the diamond necklace anytime.
Just what is a plasma TV? It's a TV which offers higher resolution and gives better picture quality. A plasma screen illuminates tiny colored fluorescent lights to form a picture or an image. Plasma is a state of matter which has "electrically charged particles."
Source: http://youtube.com/watch?v=QD5UH95SE9E
The same study stated that women now prefer technological gadgets to jewelry and vacations. I must really come from a different planet or generation altogether. Some of the most popular gadgets these days are: the digital camera, cell phones, camera phones and services like e-mail, text messaging, and instant messaging.
Samsung HPR8082

Samsung 80 High Definition Plasma Monitor TV - HPR8082/ Full HD 1920 x 1080 Progressive Picture Quality/ 2000:1 Contrast Ratio/ 1000 cd/m2 Brightness/ DNIe Imaging Technology/ Multiple A/V Inputs/ Anynet Home Networking Technology/ Virtual 6.1 CH Effect With SRS TruSurround XT/ Power-Saving Mode/ Color-Weakness Enhancement/ After-Image Prevention Function/ Remote Control/ High Gloss Bezel Finish/ ETA- 2007
Pioneer PDP5070HD

Pioneer 50 HD PureVision Plasma TV - PDP5070HD/ High Definition Resolution (1365 x 768)/ 16:9 Wide-Screen Aspect Ratio/ Improved Panel Efficiency/ Detachable Bottom Speaker/ Independent HDMI Inputs With The Ability To Accept A 1080p/24Hz Signal/ Pure Drive II Signal Processing/ V-Chip Parental Control/ Black Finish
Samsung HPS5053

Samsung 50 High Definition Plasma TV - HPS5053/ 720p Pixel Resolution (1366 x 768)/ HDTV- ATSC/NTSC Tuner/ TrueWide Design With Hidden Speaker/ 13-Bit Processing (549 Billion Colors)/ FilterBright Anti-Glare Filter/ DNIe Picture Enhancement/ 20-Watt Stereo Audio System/ Side A/V Connections/ PC Input/ 2 HDMI Inputs
Pioneer PDP4270HD

Pioneer 42 HD PureVision Plasma TV - PDP4270HD/ HD Resolution (1024 x 768)/ Improved Panel Efficiency/ Fully Integrated Bottom Speaker/ 1080p/24Hz Compatibility For HDMI And Component/ Wide Viewing Angle Of 160 Degrees/ DRE (Dynamic Range Expansion)/ Advanced Pure Cinema With 3:3 Pull Down/ Digital Noise Reduction/ Digital Chroma Decoder/ Black Finish

It's a changing world out there and all you need to do is turn on your plasma TV to see or view it. =)

[By Angelica Viloria | Thursday, August 10, 2006]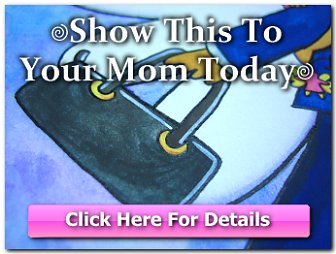 Copyright © 2001-2015 by Angelica Bautista Viloria. All Rights Reserved.


Previous entry: "Breastfeeding"
Next entry: "John Gokongwei, Jr. Turns 80; Learning from the Boy on a Bike"