Kusina Salud
I have read several good reviews (in magazines, newspapers) about Kusina Salud, a restaurant located in San Pablo City, Laguna and partly-owned by renowned Filipino designer, Patis Tesoro. We've been meaning to try it out and last Sunday, we finally made it there, upon the invitation of my mother-in-law. Yup, we also tried Sonya's Garden and Antonio's with her. =)
While the food is okay (it's not bad -- I must make that clear), I don't look forward to returning to Kusina Salud. Travel time is about two hours. We left the Ortigas area at about 9am and we reached Kusina Salud at about 11am or thereabouts. The menu at Kusina Salud says that it is known for "Filipino food served in a Filipino home" but the menu the day we were there was not really distinctly Filipino.
The place was warm and humid (where we were sitting) and there was some foul odor at the time that we were there. You also had to eat your meal while shooing away flies which didn't seem to mind the three candles that were already put on our table. We could see right through the kitchen and we saw some clear, small plastic bags filled with water, hanging from the ceiling. My husband asked one of the staff what the bags were for and the staff mentioned that the bags were there to also get rid of the flies. They do have a "fly problem" and should do something about it.
The bathroom for females was quite tight. There are 3 cubicles and if you happen to be washing your hands at the sink, you may get hit by a door if there's a person coming from the cubicle which is nearest the sink.
The place/restaurant is interesting though. There are a few nice spots for photos (by the Buddha, near the paintings, near the nice, tall bamboo trees) and dining there makes you feel like you are in some curio/antique shop. There is also a small aviary outside which your kids may enjoy.
Kusina Salud is open from 9am to 9pm daily. During Sunday lunch, they have a buffet which costs P398++ per head. Otherwise, you can just order a la carte. I took a quick look at the menu and from what I remember, the price per order ranges from P150 and above. Anyway, here's what I remember of what we had:
Lumpiang ubod -- my favorite! Packed with ubod filling and the sauce was really sour and good.
Salad -- mixed greens (including pako?) -- very tasty and healthy; my favorite too.
Rice with squash and saba bananas -- quite gooey in consistency, not very tasty
Bulalo soup -- nice flavor but better if the young corn bits were tender; I thought they were undercooked
Kalabaw salpicao with garlicky pasta -- the carabao meat was not tender enough. The pasta was not cooked al dente and it was quite dry.
Yellow fin tuna with sauce -- okay but not memorable
Chicken curry -- could have used a little more curry flavor
Turon with macapuno -- very appealing in appearance, with syrup, macapuno and sesame seeds on top. The actual banana, however, was too soft and not too sweet.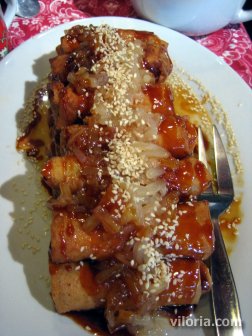 As I mentioned earlier, the food was okay but not really great, in my opinion, to justify travel time of two hours. It's no Sonya's Garden. Anyway, if you still wish to try the place personally, you may call them for reservations (reservations are recommended) at 049 2466878 or at 02 6995035. You can also text them at 0921 7726985.
How to get there? (The following is from Kusina Salud's flyer, with map):
1. After tollbooth on SLEX, turn at EXIT 50 Lucena/Batangas.
2. Follow main highway then turn left at Sto. Tomas Junction.
3. Veer left at next intersection after Sto. Tomas Market. You are now on Maharlika Highway. Stay on highway.
4. You will pass the town of Alaminos. As you approach San Pablo City, stay on highway. Do not enter the city.
5. After you pass the city proper, look out for MERALCO to your left. After 3 km, you will see the yellow & black Kusina Salud sign.
6. Make a left and follow Sta. Cruz barangay road for another 1.8 km. until the wood bridge.
7. The entrance to KUSINA SALUD is the 2nd gate to the left after the bridge.
We'll try to put some photos here. Am glad I went with family as I still enjoyed the lunch despite the flies and the complaints. Still, it's good to have tried it personally. As my mother-in-law said after: "At least now we know what Kusina Salud is all about."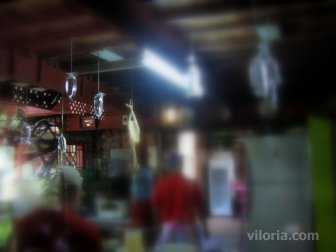 [By Angelica Viloria | Tuesday, May 30, 2006]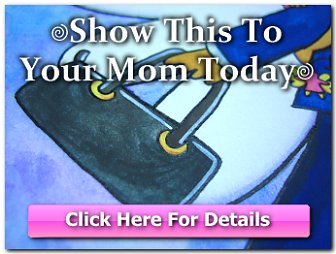 Copyright © 2001-2015 by Angelica Bautista Viloria. All Rights Reserved.


Previous entry: "Another Ali Tale"
Next entry: "Happy Times Fair, June3-4, 2006"