Shopping at Tiendesitas
We finally got to visit Tiendesitas today. Tiendesitas, which means "little stores," is the newest shopping area in Frontrera Verde, which is located at Ortigas Ave., corner C-5, Pasig. The complex is open from 12 noon to 12 midnight and makes for an interesting visit. We arrived at about 4:30 pm, successfully found a parking slot (parking is free), and spent about 3 hours going around the place.
Tiendesitas has an over-all fiesta-like atmosphere, with its colorful buntings all-around the place. There's a big area in the center where kids can walk or run around and where you can even buy dirty ice cream or what we call here in the Philippines as ice cream a-a. For a purchase worth P100, you can get a coupon which will allow you to take a one-round karitela (a horse-drawn carriage) ride around the complex. The kids should find this interesting!

Tiendesitas main entrance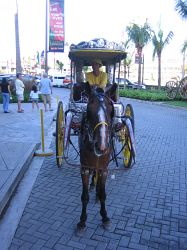 One of at least three karitelas
Photos by: Manuel Viloria




Tiendesitas has themed sections which are called Villages (e.g. Antique Village). These are as follows: Fashion (for shoes and clothes); Handicraft (for items like wood sculptures, hand painted glassworks); Antique (for furniture, appliances, ceramics, and santos – or saint figurines); Home Furnishings; Delicacies (for various food products from the different regions); Novelty (Personal Care); Pets and Plants (for pet-related items and for fresh flowers, among others); and a Food Village – where you have various fast food type stalls, unique items like flavored suman (a native delicacy made of sticky rice and usually eaten with sugar or mangoes), and the best of Philippine coffee.

We managed to speak with some of the entrepreneurs who set up stalls in Tiendesitas. Most said that their store in Tiendesitas was their first. In the next few days or so, we shall be writing about them and their products so stay tuned. Better yet, why not schedule your own visit to Tiendesitas and see for yourself!

[By Angelica Viloria | Saturday, November 5, 2005]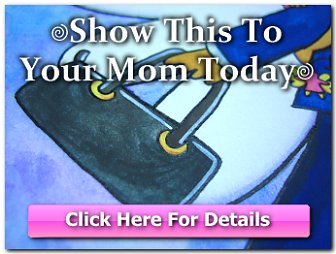 Copyright © 2001-2015 by Angelica Bautista Viloria. All Rights Reserved.


Previous entry: "Customer Service Tip: Senior Citizen Discounts in Restaurants"
Next entry: "Hand Painted Glass Products at ima ken pintura"