Blowing Out Candles; Blowing Your Mind
I turned a year older (well, never too old) sometime last week and despite it, being Holy Week, it was quite fun. I celebrated it with family at dinnertime and when families converge, we truly realize just how much there is to be thankful for.
I took care of ordering the food (here in the Philippines, birthday celebrators or celebrants usually treat people instead of it being the other way around)and since I took care of things, it didn't feel quite right to order a birthday cake for myself. My mom, upon finding out there was no cake, hastily placed an order for one of our favorite prune cakes (I don't think it was a hint at the fact that I am aging :-) ) My mom then got hold of 4 red candles and 2 pink candles (or was it the other way around) and put it on my birthday cake. Those were the only candles she could find.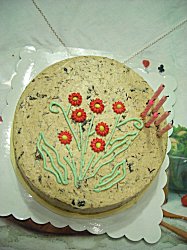 My nephews and nieces thought I was 42 (what do they know?). I said I was 24. Upon asking my mom, she said it went like this: 4 X 9 is 36. 36 + 2 is 38 and that's my age. As you can see, my mother is very bright and for a moment there, I could not figure out the algebra of it all. The hubby, on the other hand, proposed: That's 2 raised to the fourth power + (11 multiplied by 2). Am married to a bright guy too. Any other formulas you can think of?

Now, what's it with blowing candles and kids? Everyone wanted to have a turn at blowing out my candles. My 8 year old niece Andie. My 8 year old son Adi. My 4 year old niece Alyssa. My 3 year old daughter Ali. We have videos of them all blowing out the candles and as soon as the hubby finds the time, you will see them here with the famed birthday cake (not just prune now - but a little wetter from all the blowing -- where's the sense of humor?) and birthday candles. I hope they wished me well. I know I did.

And so I go on into my 39th year. Closer to the big 4-O and as my office mate says, a year closer to retirement. How I've survived till today is just simply mind-blowing. Life is good and God is kind. :-)

» VIDEO: Everyone Blows The Birthday Candles

[By Angelica Viloria | Tuesday, March 29, 2005]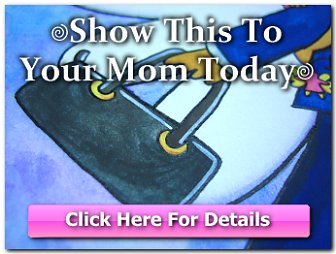 Copyright © 2001-2015 by Angelica Bautista Viloria. All Rights Reserved.


Previous entry: "Not Just a Holy Week"
Next entry: "Philippine Culture: March in the Philippines"