Charity and Bazaars
Got hold of a newsletter from Caritas Manila. They now have a program called "Lumang Gamit Mo, Bagong Buhay Ko." The program seeks to make you get rid of things you have not used in the last 6 months but are just occupying space in the closet. What may not be useful to you now, can be of great help to someone else. You can call their donation hotline at 563-83-80. I'll be calling them up for details regarding what we can donate, whether they pick up donations and I'll post the information here as soon as I have it.
Still on giving, I got a flyer re The Mid-Year Angel Sent Bazaars. This will be held at the Edsa Shangri-la Hotel in Mandaluyong, Lower Lobby, on August 28 and 29, 2004. Bazaar hours are from 9am to 9pm. Admission is free. So if any of you want to start your Christmas shopping early, you may want to check this out. For other details, you may call Philtrade Exhibits at 820-78-79 or 820-15-70. You may also text (0920) 557-85-61.
For bazaar organizers, by the way, if you have a bazaar you wish to promote, please send us mail with the details of your bazaar and we'll gladly post the information here. For about 3 years now, we try to put in bazaar information (bargain-hunting is in vogue these days) and sometimes, readers write us out of the blue, asking for the latest in bazaar information. So, do write us...
For those looking for unique gifts or souvenir items (e.g. bags, fans, stationery, etc.) you can try contacting Ms. Baby Amisola of Silver Basket --
Telephone Number: +63(2) 928 8991
Mobile Number +63(917) 500 2758
We're trying to put together photos of some of her products but you can always get in touch with her and discuss your ideas/suggestions. When contacting Baby, please let her know that you found out about her through this website. Baby is my cousin and I don't know if that will count for a better price for you but at least she'll have some idea of how many people find her through this website.

Above photos taken using the Casio EX-Z40 (4.0 MP)




So, it is August and the season of giving is just months away. Make the most of life though. Give everyday. No one is too miserable or too in need to be able to give something that will make a difference in another person's life. Smile...

[By Angelica Viloria | Tuesday, August 17, 2004]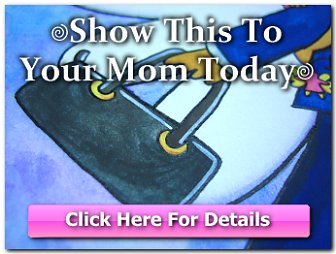 Copyright © 2001-2015 by Angelica Bautista Viloria. All Rights Reserved.


Previous entry: "Kawasaki Disease: The Ali Chronicles - Baxter's IVIG"
Next entry: "Kawasaki Disease: The Ali Chronicles - Comfort Food and Some Other Tips"