FPJ, Yes? Noooooooooooo.......
Poor Jessica Soho. Not even all of her interviewing skills could have helped her with yesterday's subject on Bio-Data. Sure, FPJ was featured -- but only all of 8 minutes of a one-hour show. The rest of the time was spent painfully trying to fill up that one hour with film or video clips, interviews with FPJ employees, etc.

FPJ had his usual one liners and cryptic replies, after which he peppers his statements with yes, yes. At least we'll probably have short State of the Nation Addresses should he win.

I didn't learn much about him or what he intended to do once elected president. On the problems of the economy, he just said that he would have an economic team to address all these problems. On how he will address graft and corruption, he just replied: "Little by little." Little by little what? On the accusation that it will be his backers who will be running the government and not him, he says that he will be the one to make decisions. Or maybe it will be his economic team?

One video clip showed him talking before a group of businessmen and saying: "First of all, I would like to say that I am a Filipino." I really wish he weren't. And it really is irritating how the papers have zeroed in on his having a child with Anna Marin rather than on a seeming lack of platform and specific plans on what to do regarding very pressing problems.

Why should people vote for him. He says he is honest. I wish him enough honesty though to realize and admit that being president of the republic is one role that I think he just won't be able to play in an award-winning manner.

Yesterday, there was a "useless accident" (are there ever useful accidents, you may ask)near the traffic light on Julia Vargas between Meralco Avenue and C5. A jeep collided with another vehicle since both went where they weren't supposed to go and they were where they weren't supposed to be. FPJ being president of the Philippines is a useless accident waiting to happen. His supporters can push for him all they like. They can even vote for him and convince other people to vote for him. On this piece of space that I have on the net though, I can express my views about any candidate who dares present himself or herself as capable of looking over my lot as a Filipino.

So for those contemplating whether to vote for FPJ, contemplate some more. What to make of the show Bio-Data and its featured subject last night? Well, the bio-data was pretty much blank.

[By Angelica Viloria | Wednesday, February 4, 2004]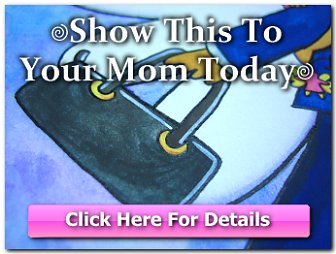 Copyright © 2001-2015 by Angelica Bautista Viloria. All Rights Reserved.


Previous entry: "Moon Day Entry No. 5: A Message for Myself"
Next entry: "Moon Day Entry No. 6: Love is in the Air"