Happy Birthday, Ali! Happy Birth-day to Me!
Tomorrow, February 18, is Ali's first birthday. Imagine that? Time really goes so fast. Has it really been a year since I pushed for almost 3 hours (still with no anesthesia), only to undergo a C-section in the end? Manuel and I may have made up our minds to go Lamaze again (just like in Adi's case) but Ali had other plans. She wanted a birth story that was entirely different from her kuya's and also twice as expensive.

And so with my two births I have gone from anesthesia-free Lamaze on one end and a C-section on the other. Ali's birth felt like two births, in effect - having proceeded with labor all the way to the pushing part but having to be cut, in the end. The caesarian wasn't as bad as I expected though.

Anyway, happy birthday Ali! You have grown to be such a spunky and determined girl. Right from birth, you have shown that you do have a mind of your own. Stay happy. Stay healthy. God bless You.

[By Angelica Viloria | Monday, February 17, 2003]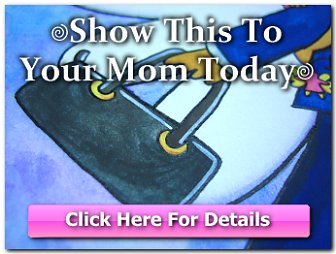 Copyright © 2001-2015 by Angelica Bautista Viloria. All Rights Reserved.


Previous entry: "Life as a Flowershop"
Next entry: "Peace Be With You"