Would You Like Some?
Adi wanted some biscuits this morning, together with his breakfast, and so I opened a small pack of Hearty Flakes (free plugging) for him. After awhile, he changed his mind and requested me to finish the left-over biscuits. I was done with breakfast so I told Adi that we would ask Daddy later to eat the remaining Hearty Flakes.

Clue-less Daddy then sits down to have breakfast.

In his sweetest, most charming voice, Adi asks: "Daddy, would you like some?" (referring to the biscuits).

Daddy then answers back: "Maybe next time, Adi."

Adi then looks at me worriedly and says: "Mommy?" I quickly explained to Daddy that I had told Adi that we would ask him to finish the remaining biscuits. Daddy finally got the picture.

My charm still works. The biscuits got wiped out. I'm glad my son's polite.


[By Angelica Viloria | Thursday, September 13, 2001]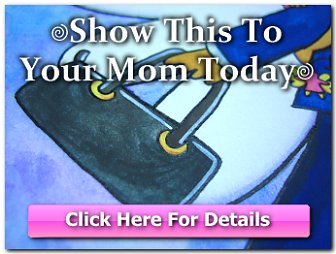 Copyright © 2001-2015 by Angelica Bautista Viloria. All Rights Reserved.


Previous entry: "Like Watching a Movie"
Next entry: "Because What?"