L-Gluta Power Anti-Ageing and Whitening Soap
If you're looking for an anti-ageing and whitening soap, try the L-GLUTA POWER.

[an error occurred while processing this directive]

You've probably seen the signs of aging: Lines and wrinkles, uneven skin texture, uneven skin tone, visible pores, dull skin, age spots and blotches, and even increased dryness.

The Solution: L-GLUTA POWER ANTI-AGEING AND WHITENING FACIAL SOAP

It promotes young skin. This premium facial soap contains Glutathione and Alpha Arbutin that even out skin tone and reduce the appearance of dark spots. It has Collagen that plumps skin cells to make it firm looking and Shea Butter that nourishes and moisturizes the skin to keep it smooth and soft. The unique blend of these ingredients will keep your skin radiant and younger looking.

Alpha-Arbutin is touted as the most effective, faster and safer approach to skin lightening, and can even help minimize liver spots.

Collagen is the main building block found found in connective tissue, and helps support the physical resistance and elasticity of the skin by its skin-identical structure. Additionally it has excellent water retention and anti-wrinkle capacity.

Shea Butter helps even out skin tone. It is absorbed quickly without leaving greasy residue like petroleum, beeswax or mineral oil based products. It also moisturizes, revitalizes, softens, and protects your skin.

Shea butter is also naturally rich in Vitamins A, E and F, which are some essential vitamins needed for good skin balance. Plus, it penetrates deep into your skin to help restore elasticity.

And the best part is, you will look great because your skin will look clear and smooth.

This product passed the tests conducted by Health Ministries across various countries and has been given the red ribbon certificate and is approved for exportation to US, Canada, Japan, Singapore, Australia, UAE, Hong Kong, Indonesia and Ireland among others.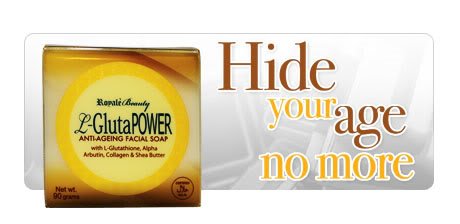 L-Gluta Power Anti-Ageing and Whitening Soap retails for P185 per piece (prices subject to change without prior notice). To order, please contact us today.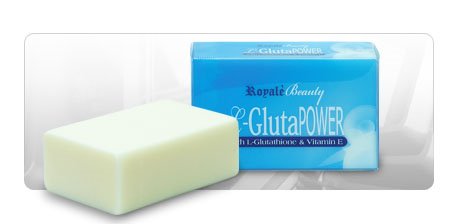 L-Gluta Power Soap With Glutathione and Vitamin E retails for P165/piece (prices subject to change without prior notice). Removes dark spots, reduces and gets rid of freckles, age spots, pimple marks, whitens skin, revives skin suppleness and nourishes skin to make your skin look radiant and flawless. To order, please email us today.

[ First posted on 01/08/2010 by Manuel Viloria ]
Do you LIKE this page? Please let us know, and we will publish more of the content that YOU want. Salamat po!
Panuorin Mo Ito...
Visit SupremeWealthAlliance.net ~ Kumita sa Internet, Kahit Super-BUSY Ka
Get In Touch With Manuel Today
Manuel@Viloria.net
Previous Entry
Next Entry