Create Ebook Covers
If you want to sell ebooks online, it would help if you display an ebook cover. Imagine Amazon.com selling books without showing the bookcovers. Weird, right? So why should it be different when it comes to selling ebooks?

[an error occurred while processing this directive]

» Create Ebook Covers with eCover Studio

I've tried other ebook cover software and eCover Studio helps you create covers that look right. Other ebook cover software produce book covers whose frontcover is strangely wider than the backcover, but eCover Studio's creations look appealingly well-proportioned.

There was another similar program that produced good-looking, geometrically-sound ecovers, but somehow it did not run on my computer, probably because of DirectX problems. Oh well.

Thankfully, eCover Studio runs perfectly right from the start.

Similar to other ebook cover software, however, I'm not too thrilled with the templates. I guess I'm just too picky when it comes to ebook cover design. Anyway, I'll just create my own and then share those templates with eCover Studio fans in the future.

Here's an example of an ebook cover created using eCover Studio: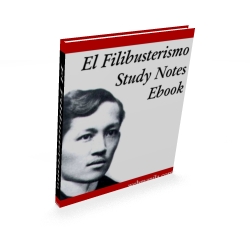 If you plan to create more than two ebook covers, then go give eCoverStudio.com a whirl today. Yes, you can download a trial version and check things out first for yourself.
Otherwise, hire an ebook cover designer such as:
» BannersAndCovers.com - WOW!
» AffordableCovers.com - amazing raised cover edge
» KillerCovers.com (Vaughan Davidson)
Note to Manuel:
front_square.jpg = 450x450
front_narrow.jpg = 375x450
side.jpg = 100x450
top.jpg = 550x100 (I wonder why this isn't 450x100)
card.jpg = 550x450


[ First posted on 03/17/2004 by Manuel Viloria ]



Do you LIKE this page? Please let us know, and we will publish more of the content that YOU want. Salamat po!


Panuorin Mo Ito...

Visit SupremeWealthAlliance.net ~ Kumita sa Internet, Kahit Super-BUSY Ka

Get In Touch With Manuel Today
Manuel@Viloria.net




Previous Entry
Next Entry